From Casual to Elegant: Women's Leather Sandals for Versatile Style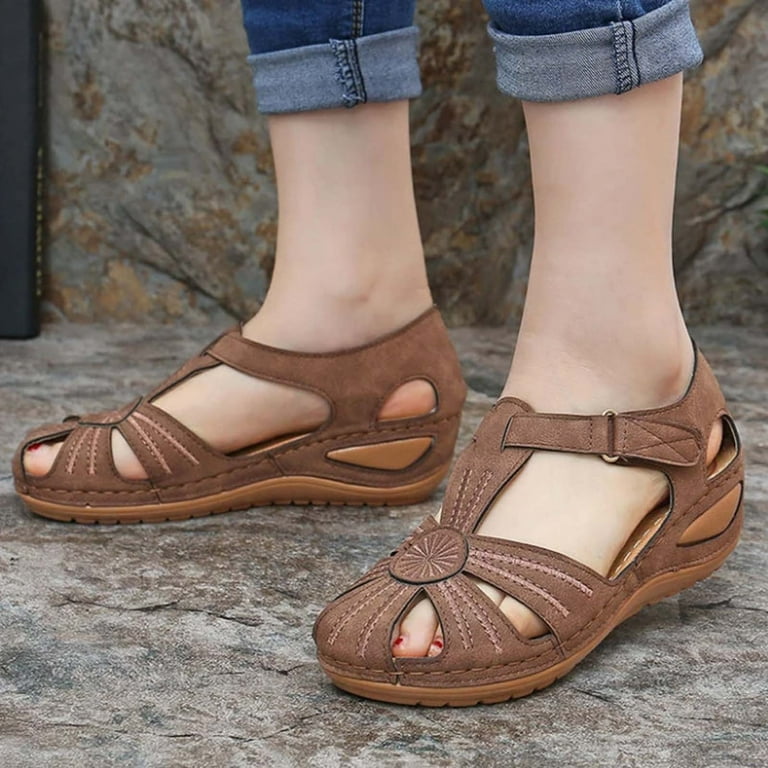 In the world of women's footwear, few options offer the same level of versatility as leather sandals. These timeless classics effortlessly bridge the gap between casual comfort and elegant style. With a diverse range of designs and a luxurious touch, women's leather sandals have become a staple in every fashion-conscious woman's wardrobe. Let's explore how they transition seamlessly from casual to elegant, ensuring you're prepared for any occasion.
1. Casual Cool with Thong Sandals Thong sandals are the epitome of casual cool. Their simple design, featuring a single strap between the toes, makes them the perfect choice for relaxed, everyday wear. Pair them with denim shorts, a sundress, or a breezy maxi skirt for a laid-back look. Thong sandals provide comfort and style for casual outings, whether you're strolling through the park or grabbing coffee with friends.
2. Strappy and Trendy Gladiator Sandals When you want to make a fashion statement while maintaining comfort, strappy gladiator sandals are the way to go. These sandals feature multiple straps that crisscross up your calves, adding a trendy edge to your outfit. Choose a flat version for a bohemian vibe or a heeled option for a night out. They look fabulous with dresses, skirts, or cropped pants, adding a touch of drama to your ensemble.
3. Elegant Ankle Strap Sandals For those moments when you need to elevate your look, ankle strap sandals offer the perfect blend of style and sophistication. The ankle strap not only adds a touch of elegance but also provides extra stability and support. These sandals complement a wide range of formal and semi-formal outfits, making them ideal for weddings, dinner parties, or any occasion when you want to exude elegance.
4. Comfortable and Chic Slide-On Mules Slide-on mules combine comfort with chic style. Crafted from soft and supple leather, they provide a slip-on design that's both easy to wear and elegant. These sandals transition effortlessly from casual to elegant settings. Pair them with jeans and a blazer for a smart-casual look, or dress them up with a cocktail dress for a night on the town.
5. Luxurious Wedge Sandals Wedge sandals offer the perfect balance between style and comfort. With their stable and supportive platform, they provide extra height while ensuring you can walk comfortably. Wedge sandals are versatile enough to go from a daytime brunch to a summer evening party. They pair beautifully with sundresses, wide-leg pants, or cropped jeans.
6. Embellished for a Touch of Glamour For special occasions that demand a touch of glamour, consider embellished leather sandals. Adorned with beading, studs, or gemstones, these sandals add a sparkle to your outfit. They are ideal for adding a touch of luxury to holiday celebrations, anniversaries, or other festive gatherings.
7. Timeless Closed-Toe Leather Sandals Closed-toe leather sandals for women offer additional coverage and protection while maintaining a refined style. Perfect for work or semi-formal events, these sandals come in various designs, including T-straps and Mary Janes, allowing you to stay comfortable and chic in any setting.
In conclusion, women's leather sandals are the epitome of versatile style. From casual thong sandals to elegant ankle strap sandals, they effortlessly transition from relaxed comfort to elevated elegance. With a wide variety of designs and styles to choose from, leather sandals ensure you're always prepared to make a stylish statement, no matter the occasion. So, embrace the versatility of women's leather sandals and let them enhance your style journey from casual to elegant with ease.